Home
The Shows
Cast
Dinner
Purchase Tickets
Location
Conference Center
Groups
Show Calendar
Gift Shop
Contact Us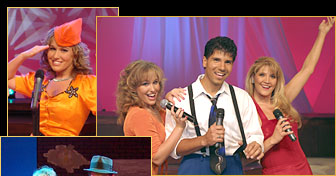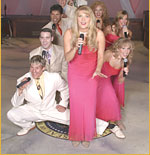 The Magnificent 7pm Show, Branson's Ultimate Music Variety Show, introduces an array of multi-talented performers backed by Branson's finest musicians. These entertainers will take you on a magnificent two-hour musical adventure.
The show boasts an unbelievable 150 costume changes and 50 different musical productions
which include, country, swing, nostalgia, gospel, film & Broadway musicals that will amuse and delight the entire family!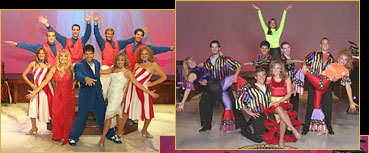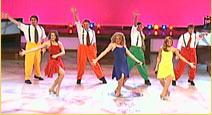 ---
Show Schedule & Time
Magnificent 7pm Show: Monday – Friday 7:00p.m.
Magnificent 7pm Show presents the Showcase Jubilee Saturday 7:00p.m.
Open year around, except Sundays.
Ticket Prices
Adults $28.38
Children: FREE (11 years & under)
Dinner
Served From 5:00 p.m. – 6:30p.m.
Add a four course dinner feast to your show ticket for only $4.95 per person.
Student Dinners 11 & Under $6.00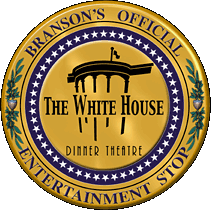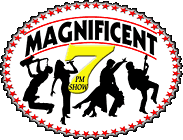 The White House Theatre
755 Gretna Road
Branson, MO 65616
Toll Free: 1-877-487-2386
Local: 1-417-335-2396
Fax: 1-417-239-3033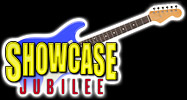 Home The Shows Cast Dinner Purchase Tickets Location Conference Center Groups Show Calendar Gift Shop Contact Us Links to our Friends